Graphic Tees You'll Love
Only the best will do when it comes to creating graphic tees and sweatshirt for you! You'll surely be reaching for these again and again. Don't just take our word for it:
"I live in this thing now. It's SO soft." ~ Emily
"Love, love, love! This just makes me smile and, so so soft!!!" ~ Carolyn
"Soooo comfy and cozy!! Love it!" ~Amanda
We are making room for new products! All graphic tees and sweatshirts are 30% off. Limited sizing on some items, so grab them while you can!
You can feel good about wearing these tees:
⚡️ We source premium t-shirts made sustainably - the super soft cotton fabric is grown, cut and dyed in the US using machines that use 7X less water during the dyeing process. Then they are sewn abroad in WRAP certified factories that provide a safe, lawful, humane and ethical workplace.
🌎 We use water-based ink - which means fewer micro plastics in the environment. 
🌞 We are a woman owned business - I design all our products in our sunny Colorado studio. I hope they bring a little light into your day! 
💙 You can't find our products on Amazon - and they aren't mass produced. We believe small businesses can have a big impact! And so every decision we make is made with the goal of doing a little better for the planet and the people who live here.
Let customers speak for us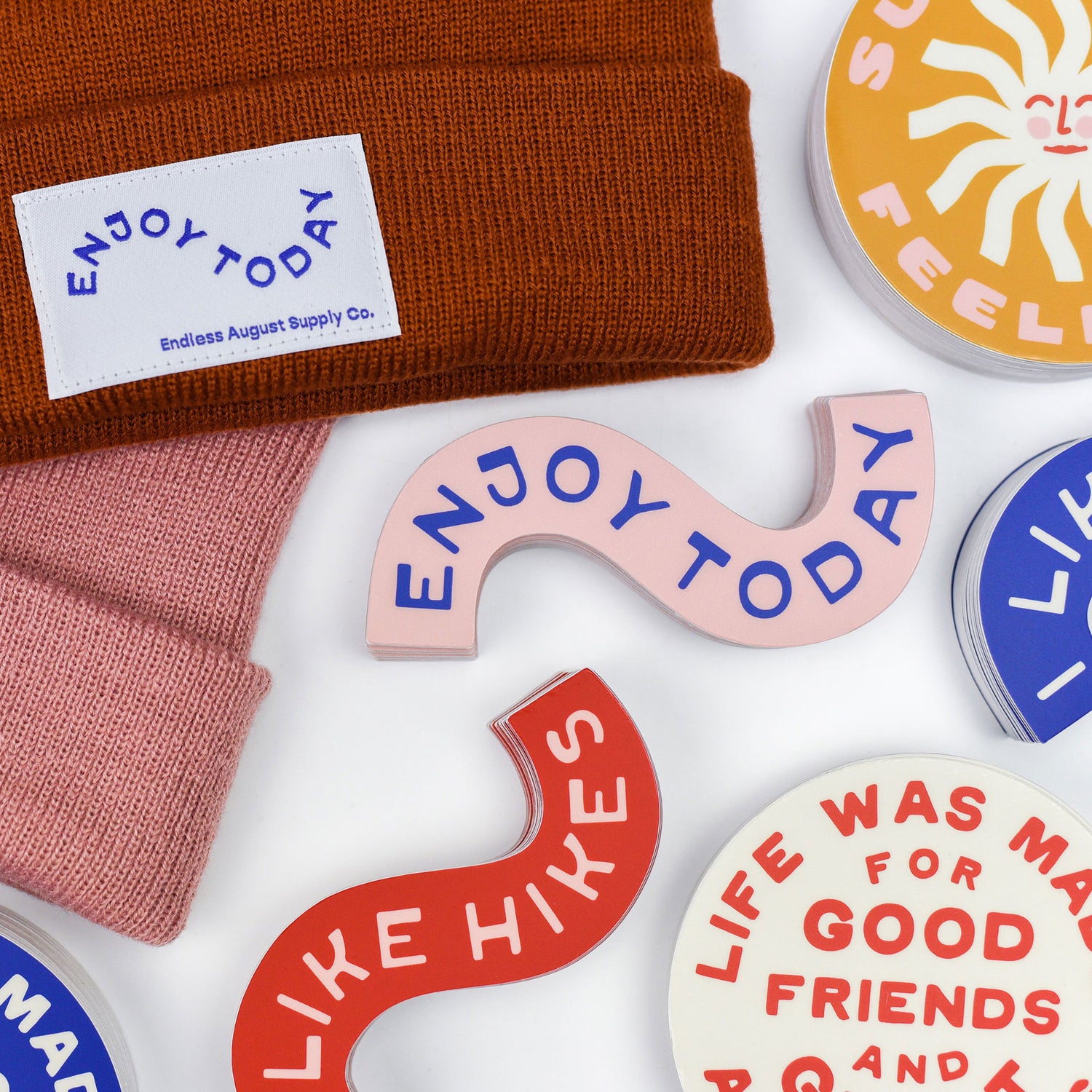 Joyful Souvenirs for Everyday Adventurers
We have more than graphic tees! Be sure to check out our stickers and headwear. Our products were created to celebrate the little joys in life and encourage you to find adventure, big or small.
Explore More